01773 441 44501623 888 321


07904 955 379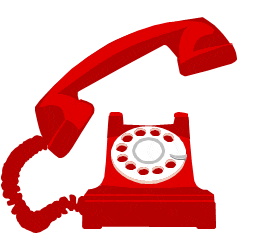 CALL NOW FOR A FREE QUOTATION
TESTIMONIALS
​
Various Jobs
We have used Encore Plumbing on two recent occasions and found Matt to be very amiable, knowledgeable and helpful. He capped off a gas cooker hob and then answered, very quickly, an emergency call out to a broken outside tap. We will be booking him again in the early Spring for another job (or encore!) as we have every confidence in his workmanship, timekeeping and reliability. Encore Plumbing is well named.
Trevor & Marie Parks, Hilcote

Boiler Installation
We are very pleased with the fitting of the boiler. They were here when they said they were coming, and kept us in the loop with what they were doing. Matt came with Andy, top blokes and workmanship. No mess to clean up after they were done. Cannot fault the workmanship, and would recommend these guys to to anyone who needs work in the future A+. Thank you once again.
Mr & Mrs Smith
​
En-suite Installation
Excellent service from start to finish. High quality workmanship & extremely pleased with the results. Its been finished to a really high standard, and the whole process from design through to installation has been excellent. We are really really pleased with it, and will recommend you to our friends.
Carolyn & Paul
Boiler Installation
Matt, together with Andy of Andrew Laine Interiors, did a superb job when they fitted a new boiler, new radiators and did some kitchen re-modelling. Thanks guys.
Mr & Mrs Blyth

Bathroom Installation
Absolutely first class service. Matt was really easy to talk to and offered great advice. Nothing was too much trouble and the final finish is excellent. Would definitely recommend !!
Jenny Matthews

Cloakroom Installation
In recent years I have employed numerous plumbers both at my home and at a rental property I own and I have never employed the same ones twice until I found Encore Plumbing. Matt is brilliant, prompt, reliable, efficient and a truly excellent plumber. His prices are competitive and very fair but, at the end of the day, it is the quality of workmanship that counts and Matt's work is first class. I recommend Encore Plumbing to all my friends and colleagues.
Mrs Mullins

Bathroom/Shower Enclosure Installation
Matt replaced a hot water tank for me last year, so, after doing a superb job at a realistic price I didn't hesitate to call him back to do a full bathroom fitting. Again he did a second to none job for me in half the time I expected. Thank you Mat.
Mr C Winter

Bathroom and Shower Installation
A thank you card and gift was received, the words in the card read: -
​
Just a very small token to say 'thank you' for going the extra mile for us!
​
We love our new bathroom and can't recommend your service, commitment and workmanship highly enough!
Thank you for paying attention to the detail and making everything just right! Also for making us laugh!! It has been great to know we can trust you to look after our home when you've been working here, and that you are so reliable and easy to contact.
​
Enjoy the choc after a hard week!
God bless,
Ruth & Pete Young
​

Bath Installation
Had a new bath fitted, Encore Plumbing came out on time gave me a quote, turned up when they said they would, First thing i picked up on is when Matt enters into your home he always removed his shoes & spreads down sheets all around the house very respectful, Very clean & tidy the bath was excellently done. I would recommend Encore Plumbing to anyone.
Mr A Lynch

Repair to Leaking Combination Valve and En-Suite Toilet
Matt from Encore came to repair my leaking combination valve and ensuite toilet. I was very happy with the service and no job seemed too much bother. Matt is professional, personable and up front about costs - there were no hidden extras or overcharging for parts ordered. He also tried fixing things with the lowest cost repair, turned up when he said he would and took his boots off when he came into the house - a perfect plumber. In summary a really professional service which I would definitely recommend to others without hesitation.
Sarah Loates

Boiler, Bathroom and Shower Cubicle Installation
Had complete new bathroom, a boiler replaced and re-positioned and 2 radiators fitted by Encore. All this was done whilst we were on holiday and we were really pleased with the results when we returned. All done with the minimum of fuss but very carefully and thoughtfully done. Very easy to contact and communicate with. Trustworthy and reliable and would recommend Encore to anyone.
Mr & Mrs Mackrell - Heage

Bathroom and Shower Cubicle Installation
What an amazing transformation, our bathroom is fabulous, Encore Plumbling did an excellent job, they were very professional and friendly, kept to schedule and tidying up after any work was done. We would recommend them to others. Very satisfied customer.
Mr & Mrs Dickens

Installation of a Radiator and Extension Bars
The engineer was very punctual, very friendly and very polite. I was pleased he respected my home by taking his shoes off, and leaving everything clean and tidy when the job was complete. A good job was done in a professional and tidy way. I would defintely recommend Encore Plumbing to family and friends.
William Evans

Installation of a Kitchen Tap
Encore Plumbing gave a very good efficient service. I was well advised regarding requirements, with everything explained in a 'normal' language. The job was completed quickly and cleanly, and I would definitely use Encore Plumbing for any future problems.
Sue Taylor

Burst Pipes
Our pipes froze and burst 2 weeks before Christmas, and our Insurance company were a nightmare. Encore staff helped us, providing an efficient service. It was quite a large job, but Encore were dedicated to getting it done as quickly as possible, we were up and running within 48 hours! The staff were friendly and helpful, and the engineer always arrived at the time he specified. He gave honest prices and respected my home. Excellent!
Sally-Ann Hitchcock

Various Jobs
I was very satisfied with the service received from my first phone call, right though to completion of the work. The telephone staff were very good, helpful, friendly and polite, and kept me well informed. The engineer was punctual and also friendly and polite, and the work was carried out quickly, efficiently and with every care for our home. I felt very valued as a customer, and would highly recommend Encore Plumbing.
Fiona Warwick

Repair to Leaking Lead Pipe
Very satisfied with the telephone staff. The engineer was punctual, polite and painstaking, and i was very satisfied with the information provided. I would definitely recommend Encore Plumbing to family and friends.
Mrs Clough

Installation of Radiators and Thermostatic Radiator Valves
Encore Plumbing were very professional, prompt and well organised. The telephone staff were very helpful and friendly, and I felt a valued customer.
Ian Taylor
​
​
Convert Insinkerator to Normal Waste System
I was very satisfied with the excellent service, and prompt response. The engineer was friendly, respectful, extremely helpful and very knowledgeable. Encore Plumbing went over and above expectations, in terms of helpfulness and reliability. I will definitely be in touch for any future needs.
Louise Masters